Subject:  Two Green Lynx Spider on my Woody Plant
Location:  Mount Washington, Los Angeles, California
August 14, 2017 7:30 PM
Just as the sun was setting, I discovered two Green Lynx Spiders where there used to be one.  Do you think they will mate?
Signature:  Constant Gardener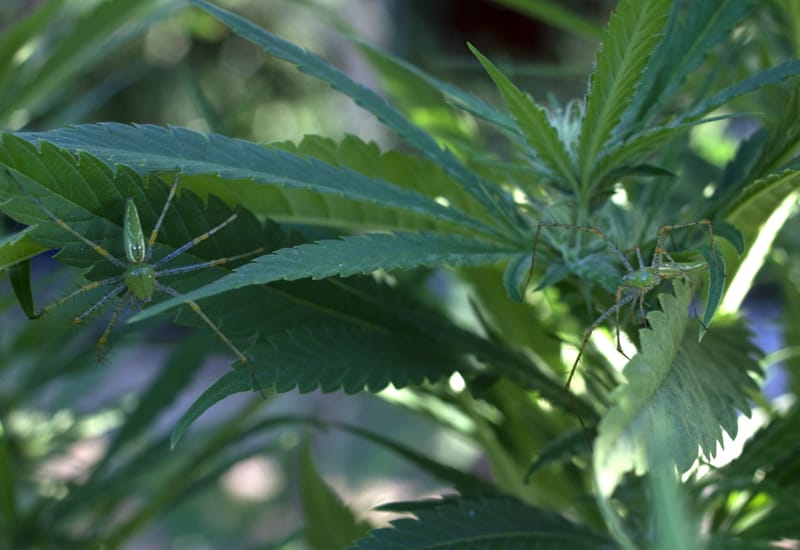 Dear Constant Gardener,
While the pedipalps are not readily visible, it appears both of your individuals are males.  If this plant provides good hunting, there might be a "survival of the fittest" scenario that plays out here with one Green Lynx getting eaten by the other, or perhaps one will just move on.  Since Green Lynx Spiders do not build webs, they tend to move around a bit, though female Green Lynx Spiders will remain in one location to raise young.  At any rate, having these Green Lynx Spiders on your plants will help to keep unwanted, plant feeding species at bay.