Help
Location: Atlanta, GA
January 20, 2012 10:06 pm
What is this bug? I keep a clean house and though I love nature I don't like it skurring though my house. Since it's got cooler here in Atlanta I'm seeing these guys more and more no matter how much I clean.
Signature: Sir. Arke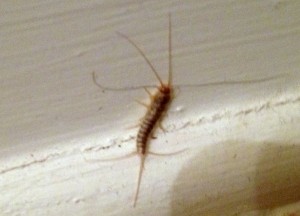 Dear Sir. Arke,
You are being pestered by Silverfish, common household intruders that are extremely difficult to eradicate.