Subject:  Fuzzy Buzzy Bee
Geographic location of the bug:  23454 – Va Beach, VA
Date: 08/18/2019
Time: 05:19 PM EDT
Your letter to the bugman:  I've noticed a new pollinator in our gardens this summer but don't recognize the species.  I'm estimating 20-25MM in length, fairly robust, but not "chunky" like a bumble bee.  I saved one in our pool and grabbed a couple closeups of their uniquely colored eyes.  He/she flew away safely  :-]
How you want your letter signed:  W/ appreciation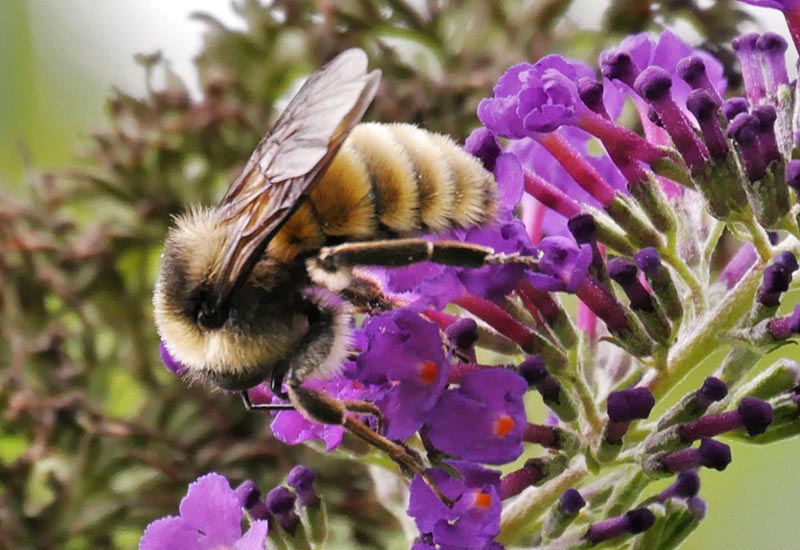 Based on this BugGuide image, we believe this is a Perplexing Bumble Bee, Bombus perplexus.  Additional images and information can be found on Discover Life.
Thank you for the response.  I see many similarities, however the size, shape, and coloring of the eyes do not correspond.  Head scratcher.  :-]
Ed Note:  See Eastern Carpenter Bee