Subject:  What the heck is this?
Geographic location of the bug:  Paralowie, south australia
Date: 01/24/2019
Time: 03:52 AM EDT
Your letter to the bugman:  I found this bug and did a quick google and it looks like a blue winged wasp which is from America. I'm in Australia! Surely I'm wrong.
How you want your letter signed:  lysieebear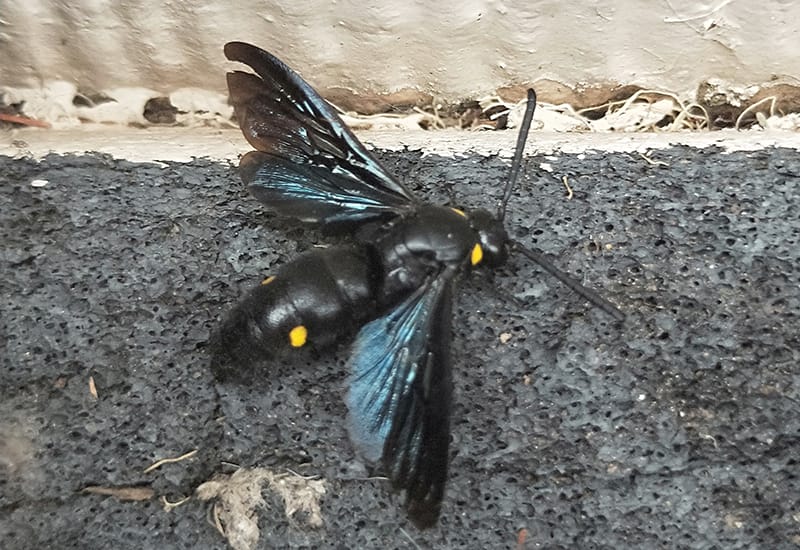 Dear lysieebear,
This is a Hairy Flower Wasp in the family Scoliidae, the same family as the North American Blue Winged Wasp, hence their similarity in appearance.  We located a similar individual on FlickR, but it is only identified to the family level.  Thanks to the Atlas of Living Australia, we believe we have identified your individual as Laeviscolia frontalis frontalis.